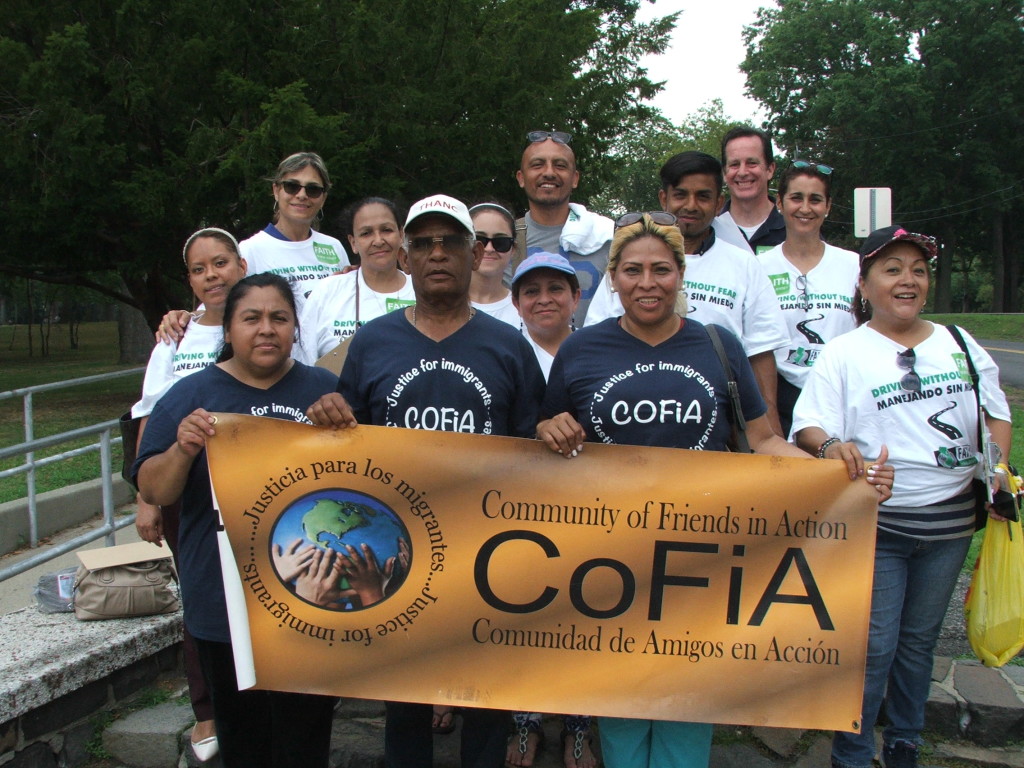 The Community of Friends in Action is a community organization in Eastern Bergen County that assists workers and their families.
We are working for better immigration policy and to provide information about social services, facilitate employment opportunities, develop leadership training and support, and foster positive communication between the workers and the communities in which they live and work.
Donate today:
We also provide occupational safety and health training with no fee, ESL classes, wage theft recovery assistance, and a workers' link program that connects homeowners and small businesses with workers who need casual or occasional work.
We depend entirely on donations from individuals and local organizations for financial support. Contributions, which are tax deductible, may be made payable to the Community of Friends in Action, Inc., and mailed to P.O. Box 313, Leonia, NJ 07605. For more information call 201-598-2253.