On Thursday, April 26, 2012, at 7:00 p.m., the Community of Friends in Action, Inc., and Grupo Ellatu, present a new video, "Why I Am Here."  A documentary created by Juan Pablo Morales Estrada, the video features Mr. Garcia, a Guatemalan who lives in Bergen County.  Interviews with Mr. Garcia, interwoven with scenes of his home and family in Guatemala and archival footage of the Guatemalan civil war, document why he had to leave his beloved homeland to try to survive and make a living in the U.S.
The video was funded in part by grants from the Puffin Foundation Ltd., and CoFiA.  It is free and open to the public.  Donations to support the work of the filmmaker will be welcome.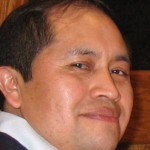 For more information call 201-598-2253.