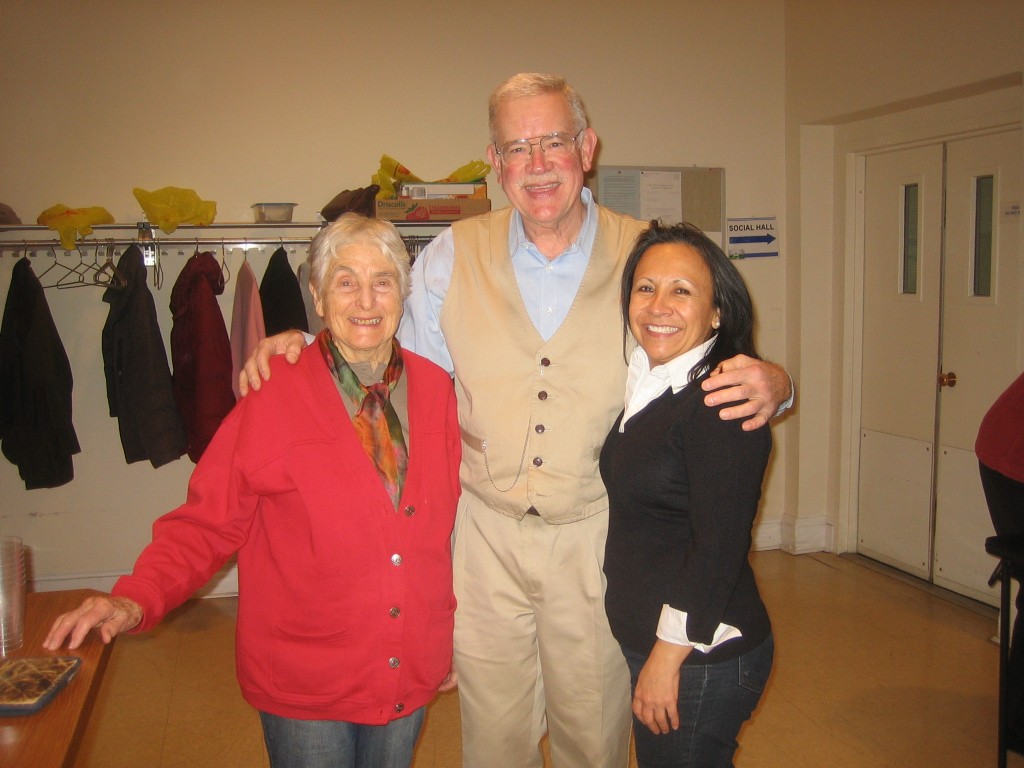 New member Norm Smith celebrates with long-time members Marina Firestone and Carmita Sanchez-Fong

At the CoFiA annual meeting in December, new friends joined the organization, and current members renewed their commitment. Joining is easy–just download the application from this web site and mail to us at the address given (P.O. Box 448, 181 Fort Lee Road, Leonia, NJ 07605) with your "set-your-own-price" membership fee. Many people have chosen to make a donation as well as becoming members–if this is your choice, it's not (quite) too late to get a tax credit for 2013.
Of course we are always looking for people who want to volunteer their time and talents as well as money! Send us an email (info@communityoffriendsinaction.org) to let us know what you would like to do.