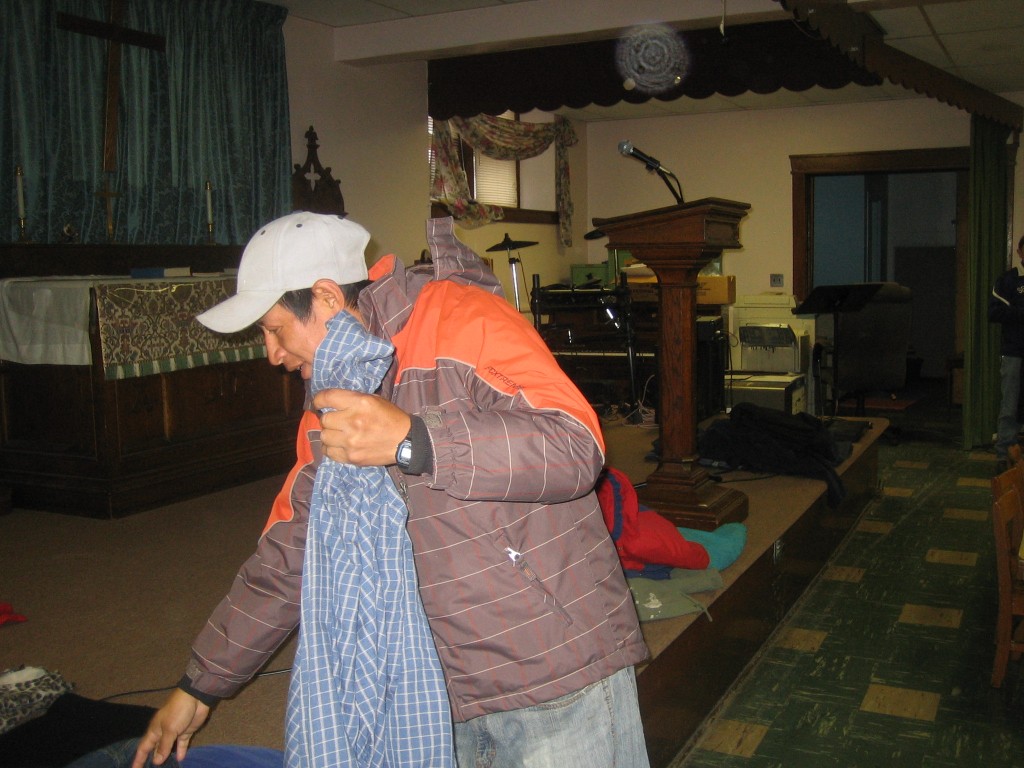 A lunch guest considers the offerings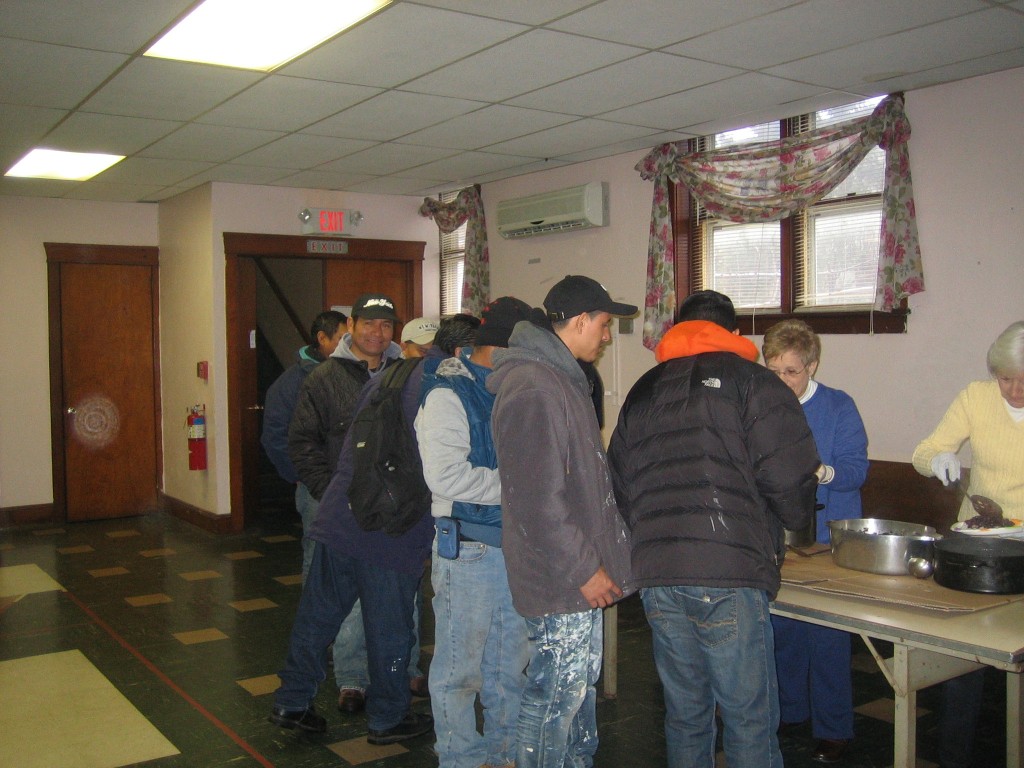 More workers participate in the lunch program each week as the weather gets colder

The Leonia Public Library has once again become a collection point for warm winter outerwear for the CoFiA worker community. People who have clean, warm jackets, hats, and gloves in good condition are invited to drop them off in the CoFiA box for distribution on Mondays. Most popular are men's clothing in sizes small and medium, but women's and children's winter clothing is also helpful.
Our thanks to the Library for providing this service, and to Co-chair Carolyn Sobering for organizing it.