A small raffle added to the fun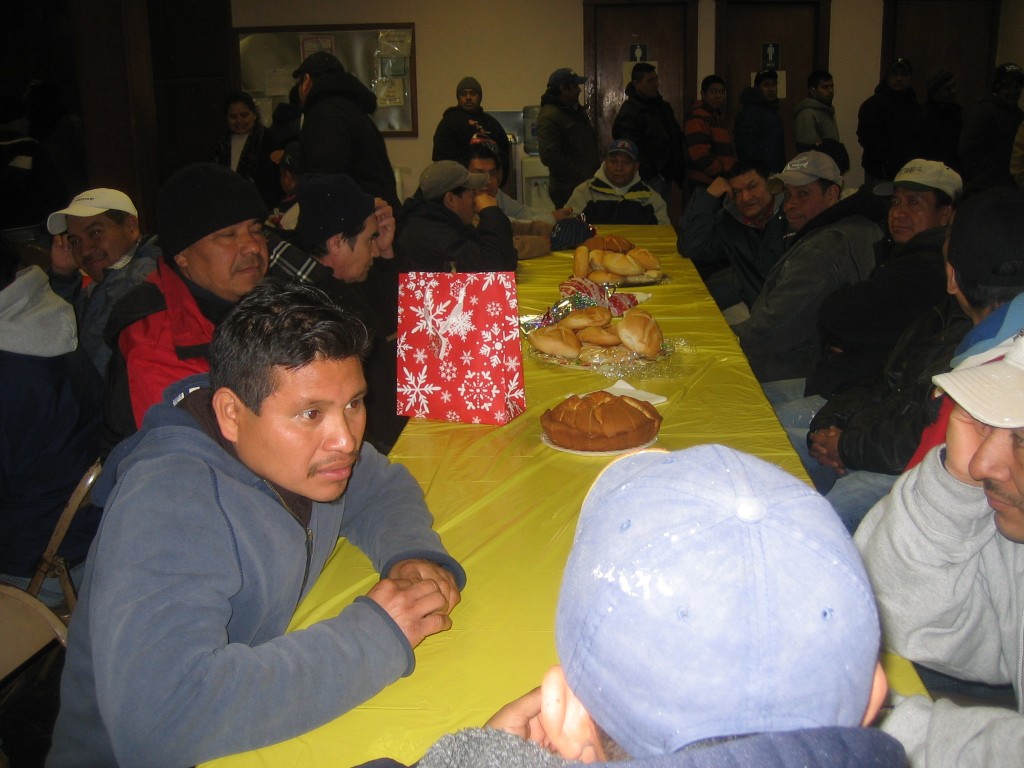 The special Fiesta lunch provided an opportunity to relax and chat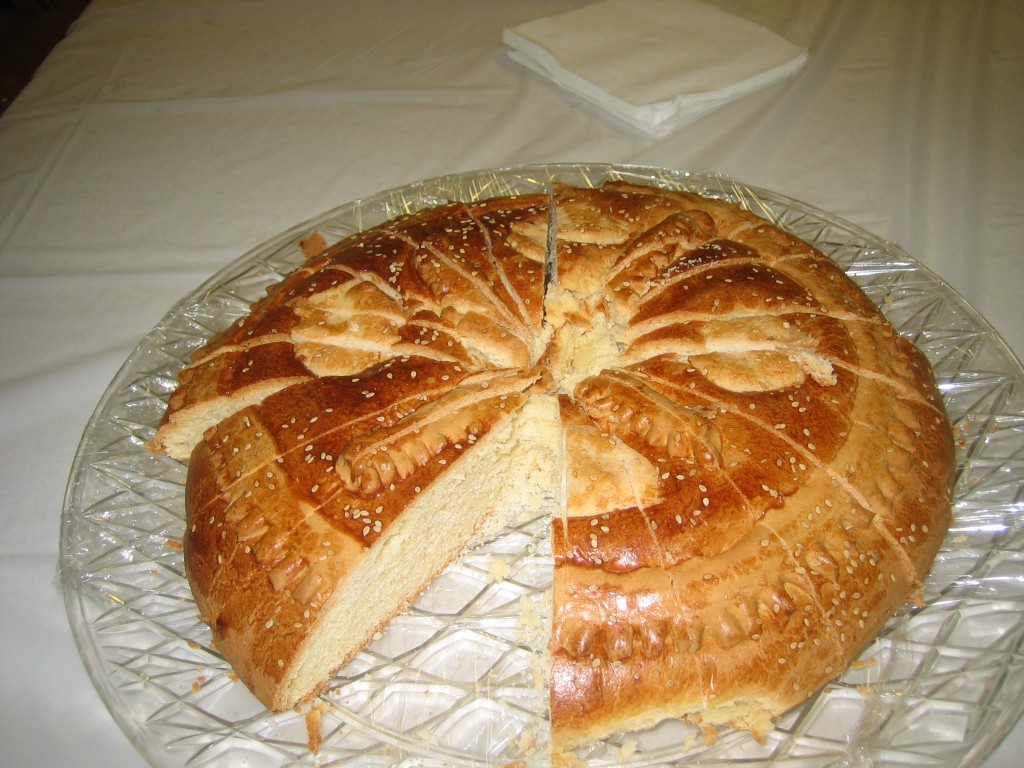 Guatemalan tortas provided by Vice-Chair Roni Colona were delicious!
The CoFiA lunch program New Year's Fiesta welcomed almost 70 guests and a dozen volunteers. Guatemalan-style tamales from our favorite local restaurant, La Esquina Chapina, requested by guests the week before, were delicious! A small (free) raffle allowed people to draw for simple gifts and made the event even more festive. Warm coats from the current coat drive were available and much appreciated as the winter gets ever colder and work gets harder to find. Also much appreciated were phone cards. At the holiday season it is especially sad to be separated from friends and family back home–and the opportunity to have even a brief chat lifts the spirit.
Volunteers had a good time too! Everyone welcomes the opportunity to make a lonely time a little brighter for our friends.