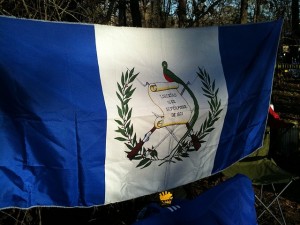 Twice a year the Guatemalan Consulate provides a mobile unit that travels to New Jersey to make it easier for people to renew passports and consular cards ("cedulas"). Both are very important because they provide some identification and make living here a little easier.
This summer the mobile consulate will be at St. John's Church in Fairview on Sunday, August 10. People who need passports need to bring a current cedula, a birth certificate issued by the Guatemalan National Registry for Persons, or a DPI. People who need the consular card/cedula need only submit a passport.
The address is St. John the Baptist Roman Catholic Church, 239 Anderson Ave., Fairview, NJ 07022.
As usual, members of CoFiA's affiliate organization G.U.D. are helping to organize the event. Any Spanish-speaking members of CoFiA who are free that day are urged to go to Fairview and lend a hand.