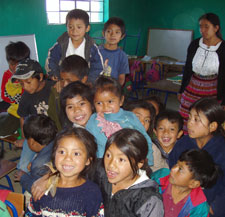 An article by Monsy Alvarado in THE RECORD, Monday, September 15, 2014, describes the challenges school districts throughout New Jersey including Bergen County are facing as some of the children who have been arriving in the U.S. throughout the summer get ready to enroll in school. They all must have a physical exam, including tuberculosis tests, and are tested to see where they stand academically and how well they speak English.
Although there is some increase in the numbers, it is not a major surge compared with the numbers who have been coming for years. Most of the children are coming to parents or relatives who are already here. In Palisades Park, the school district has constructed a new kindergarten classroom in the public library, next door to the Early Learning Center; but we don't know if the increase is primarily from new arrivals or just the natural expansion of the population that is already here.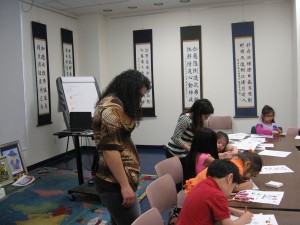 Alvarado quotes a representative of an anti-immigrant organization as saying educating these children is "a huge financial strain." She needs to educate herself on the facts. We need the immigrants and their children; they are providing numerous services we all depend on, and they are helping to fill the coffers out of which our Social Security is being drawn. We need to welcome, educate, and nurture these children and families–in our own self-interest as well as theirs.