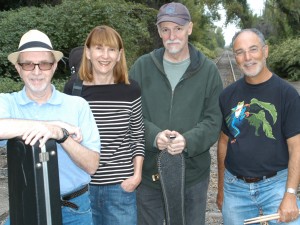 THE STILL STANDING BAND
Leonia's own Still Standing Band will be back by popular demand at the CoFiA fund raising Fiesta on October 18. The Band has agreed to play two sets this year–so bring your dancing shoes! There will also be refreshments, other entertainment, updates on CoFiA's activities this year, and some surprises as well.
The event will once again be at the American Legion Hall, 399 Broad Avenue in Leonia.
Tickets are $10/person or $20 for couples and families.