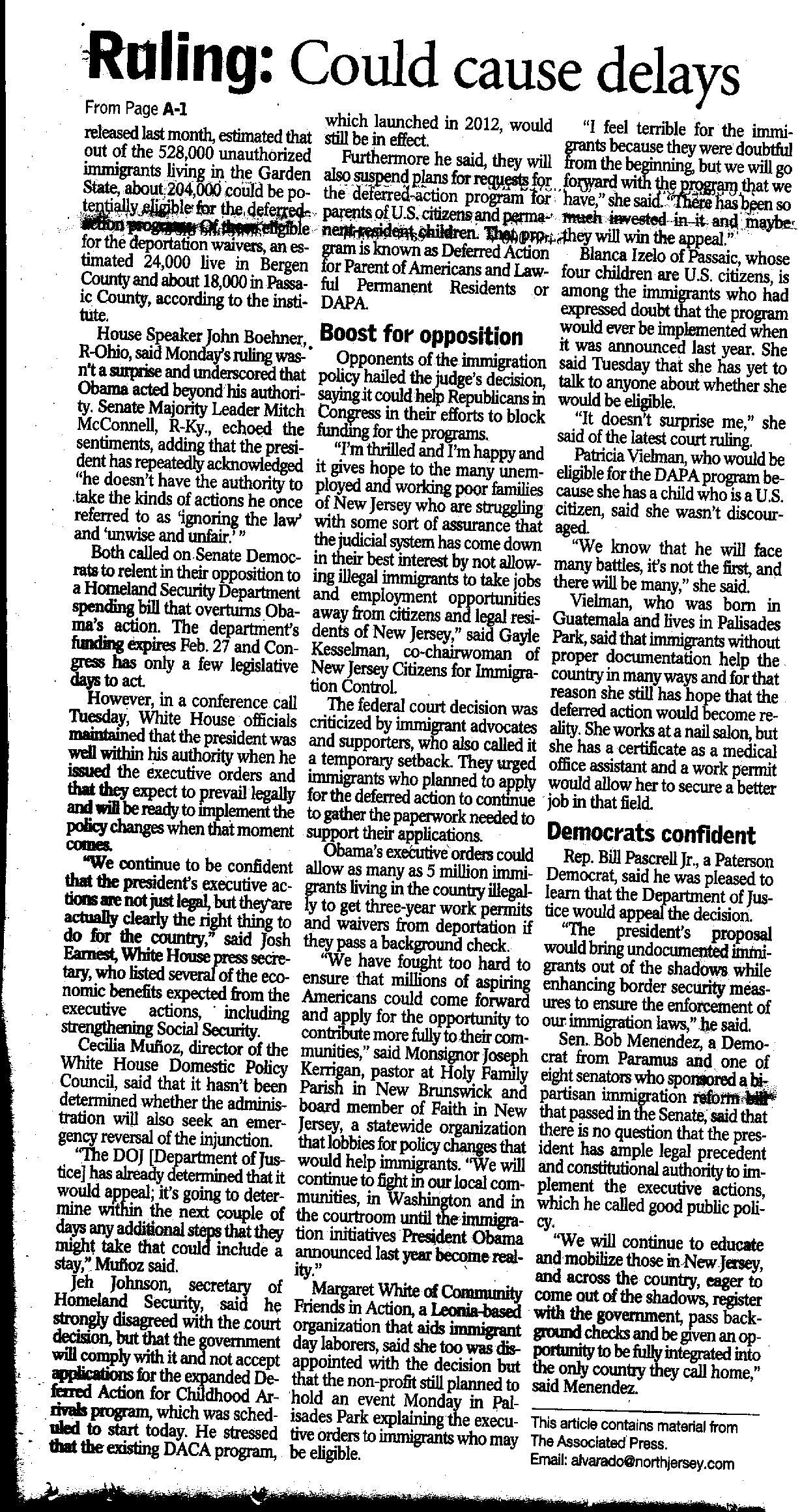 On Wednesday, February 18, 2015, a member of the Community of Friends in Action was quoted in an article in the Bergen RECORD entitled "U.S. puts protection from deportation on hold".
The article by Monsy Alvarado, who writes frequently on immigration issues, detailed the delay of the federal government's launch of the President's executive orders shielding millions of immigrants living in the country illegally, from deportation.  The CoFiA member said she was "disappointed wiht the decision" but that CoFiA still planned to hold the event that had been planned for Monday in Palisades Park to explain the executive order to Immigrants who may be eligible.
The judge's ruling on the executive order is part of an intense struggle between Republicans and Democrats to control the flow of immigration.  The Obama administration maintains that the president is well within his authority in issuing the executive order, and will appeal the ruling.
Jeh Johnson, secretary of Homeland Security, said he strongly disagreed with the court decision, but that the government will comply with it.  He stressed that the existing DACA (Deferred Action for Childhood Arrivals) would still be in effect.
This setback is extremely disappointing for the immigrants who have lived here as active and contributing members of our communities for many years, and must now continue to exist in the shadows as unwelcome residents.
CoFiA will continue its efforts toward real immigration reform in spite of this setback.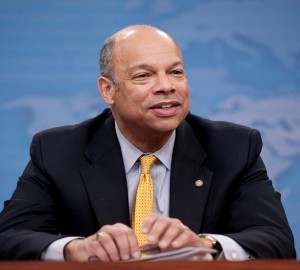 The article was on pages 1 and 5 of the Wednesday, February 18, RECORD.