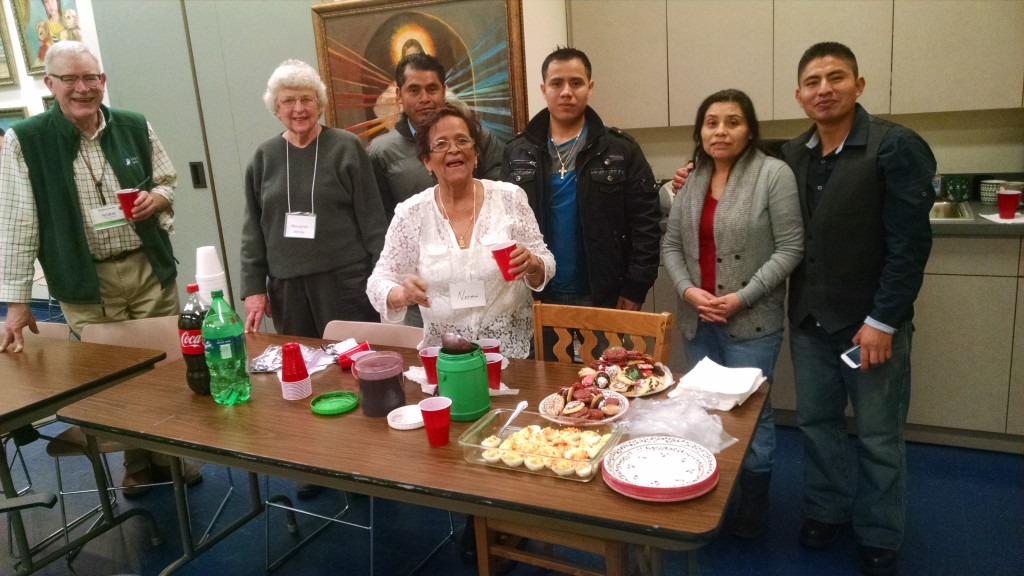 During the recent stretch of bad weather, the teacher of our beginners ESL class was not able to be with us. As students drifted in, the room was soon filled with a mixed group of beginners and intermediates, with no lesson appropriate to both. The intermediate students cheerfully stepped in and assisted the beginners, including a very young man who just arrived two months ago.
We had a happy evening as the beginners learned some basic phrases (What is your name? How long have you been here?) and the English names of vegetables! Amazing how interesting vegetables can be in a cross-cultural discussion!
Thanks to the new "maestros" for sharing their experience and expertise!