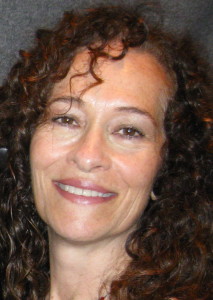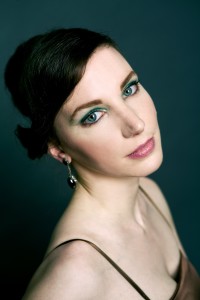 "An Afternoon at the Opera" will be presented at the Presbyterian Church in Leonia, 181 Fort Lee Road, Leonia, at 4:00 p.m. on Sunday, April 26, 2015. Offered as a fundraiser for the Community of Friends in Action, Inc., the concert features Leonia native Jennifer Borghi, soprano, and current Leonia resident, Beth Robin, pianist.
Jennifer Borghi is an Italian-American opera singer who performs in classical musical venues throughout Europe. She has sung at the Théâtre des Champs-Elysées, the Greek National Opera, the Theater an der Wien, the Opéra Royal de Versailles, and many others. She is active as both a stage and recording artist and as a recitalist, and has received many grants and prizes. Since 2010 she has been featured in more than a dozen world premiere recordings of French operatic and concert works of the 17th, 18th, and 19th centuries.
Pianist Beth Robin has performed in chamber music concerts throughout North America, India, and Germany with the Robin-Yajima Duo, Hudson Trio and Tryptich. She has been the principal accompanist for the Summit Chorale, the Teaneck Community Chorus and the Zamir Chorale of New York, with whom she has premiered and recorded several new works. Her recordings also include Cuban and Puerto Rican Danzas and 21st Century compositions with saxophonist Jame Noyes. She has taught for several years privately and at the Thurnauer Music School and the Elisabeth Morrow School.
The program features Mozart's "Exsultate, jubilate" (KV 165) and "Come scoglio" from Cosi fan tutte. Samual Barber's enchanting "Three Songs" (Opus 45) will be followed by selections from Ginastera and Puccini.
The recipient of the funds raised at the event, the Community of Friends in Action, Inc.,(CoFiA) is a community-based organization that works in Eastern Bergen County on behalf of immigrants, primarily from Guatemala. In addition to providing social services, such as a free-lunch program during the cold months and assistance in collecting wages that have not been paid by employers, CoFiA works for better immigration policy.
The concert will be followed by a champagne-and-juice reception with special hors d'oeuvres. $25 at the door; children under 12 free. For information call Carolyn Sobering, 201-461-6731 or go to www.communityoffriendsinaction.org. Donations on behalf of CoFiA may be made payable to Community of Friends in Action., Inc., and mailed to P.O. Box 313, Leonia, NJ 07605.