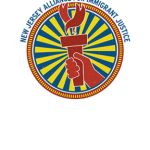 On Friday, May 29, 2015 we received the exciting news that the Union County Freeholders became the first county in New Jersey to pass a resolution in support of drivers licenses for immigrants. The resolution was introduced by Freeholder Chairman Mohammed Jalloh and was passed unanimously.
The release from NJ Alliance for Immigrant Jusice states:
Trying to work and raise a family in New Jersey without a driver's license is next to impossible. Giving immigrants access to licenses will make our streets safer, our economy stronger and keep our families together. As a resident of Union County, I thank the Freeholders for their historic vote in support of Drivers Licenses for all, said Luis Villa, member of Make the Road New Jersey and a resident of Elizabeth, NJ.
The legislation which is being proposed for the New Jersey legislature would allow undocumented immigrants to obtain licenses for the purposes of driving in the state. It would provide enormous relief to people who live in constant fear of being deported because they must drive but cannot get proper licenses–including many members and friends of CoFiA.
Members of the NJ Alliance for Immgrant Justice launched a campaign in March, called New Jersey for All, which promotes the issuance of drivers licenses, government-issued IDs, stronger wage theft legislation, and improved relations between the police and the immigrant community. CoFiA is a member of the Alliance.
Can we get Bergen County to get on board? Let us know if you could help with a campaign!