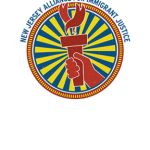 On Wednesday, July 15, 2015, the Jersey City Council passed an ordinance to protect workers from having their wages stolen by employers. Jersey City is the fifth city in New Jersey to pass laws to permit suspension or revocation of business licenses from employers found to be in violation of state law governing proper compensation of employees. Under the ordinance, an employer has committed wage theft when they are found liable in a judicial or administrative hearing of violating federal, state or local laws that regulate the payment of wages or the collection of debt owed to unpaid wages.
Without such laws, workers denied wages must negotiate with the NJ State Department of Labor and Workforce Development Wage and Hour Division. This can be a lengthy process and even if a judgment is rendered in the worker's favor, the penalty is only what the worker is owed. Unscrupulous employers typically regard this as just the cost of doing business.
New Brunswick was the first municipality in New Jersey to pass a wage theft law in 2013, followed by Princeton, Highland Park, Newark, and now Jersey City. Partners advancing local wage theft ordinances include New Jersey Working Families, New Labor, Unity Square, and the New Jersey Immigrant Justice Alliance.
The Wage Theft Recovery Committee of the Community of Friends in Action receives many calls for assistance from workers who have been cheated of earned wages, and have been remarkably successful in recovering some of the stolen money. A local ordinance like that passed in Jersey City would be very useful in helping to retrieve more.