The Community of Friends in Action offers a wide range of assistance to the workers in our area. Our Social Services coordinator, Angelica Martinez, lives in Palisades Park and knows many members of the community well. Through her CoFiA learns of the  difficulties they have trying to succeed in this country,  where they often experience difficulties in employment, finances, housing, health and other issues.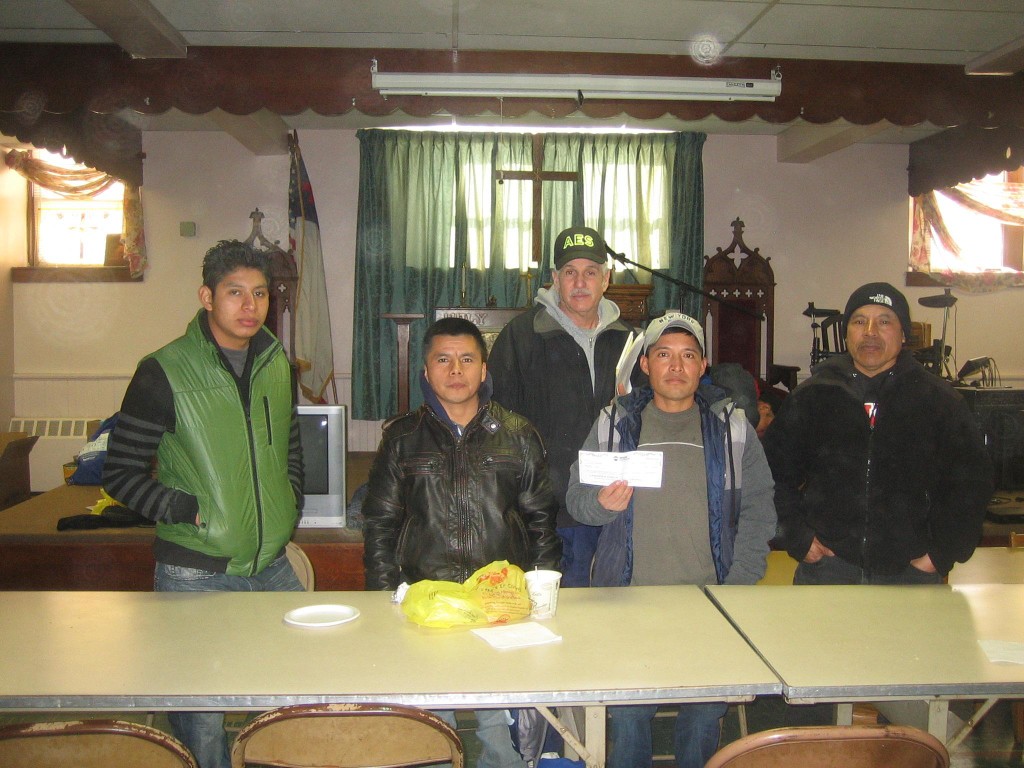 One of the ways we help is to track down employers who much too often cheat the workers by not paying what they agreed to.  Sometimes this is through ignorance–homeowners may feel that payment well below the minimum wage is acceptable because the workers are not part of an organized group. But too often wage theft is deliberate, and the employer will take every avenue possible to avoid making the payment. Our wage theft committee members have become experts in carrying out detailed investigations; unfortunately not many of these result in collections.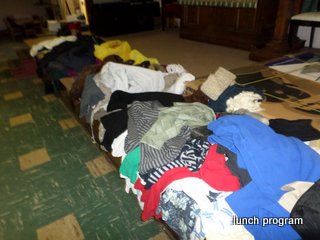 The whole community responds enthusiastically to our annual appeal for donations of warm winter clothes. In cooperation with the Leonia Public Library and the Rotary Club of the Palisades a box is placed at the library and is filled on a regular basis with good, clean, and sturdy winter clothing. This winter we have also needed clothing for women and children in response to the influx of families fleeing extreme poverty and violence in their home countries.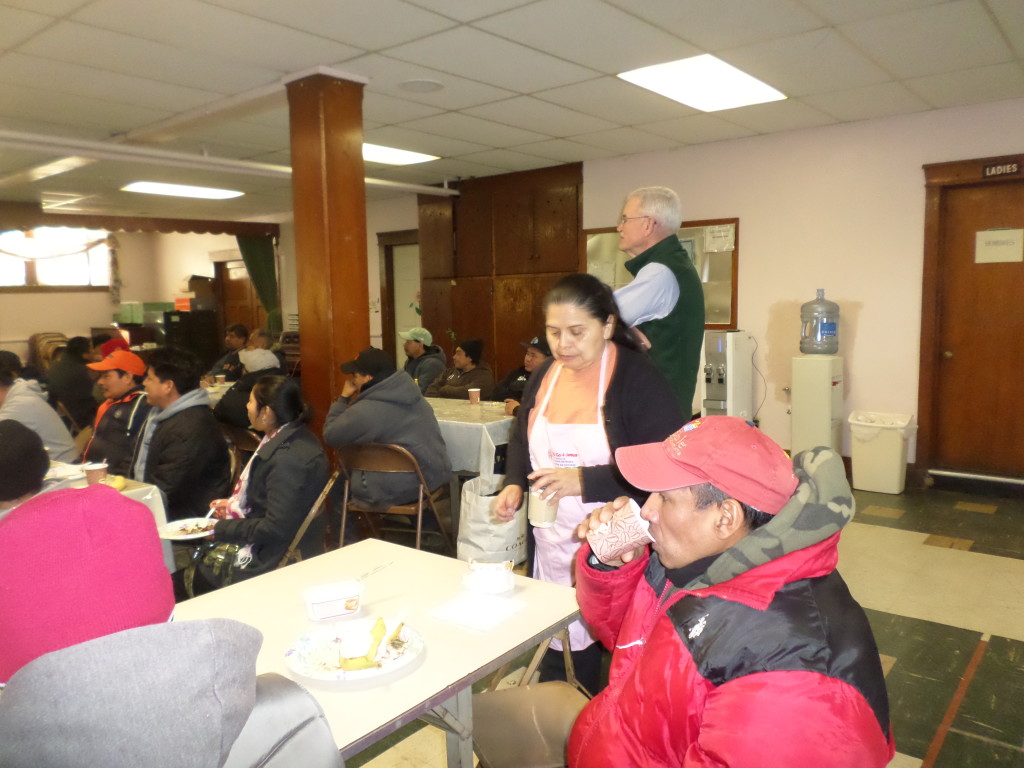 Angelica gets to know the lunch guests, providing a friendly ear to hear their problems and their successes. She often learns that they are experiencing very sad issues. In some cases CoFiA can help; in others just the opportunity to be in a warm and accepting environment, where people are willing to listen without judgment, makes a real difference.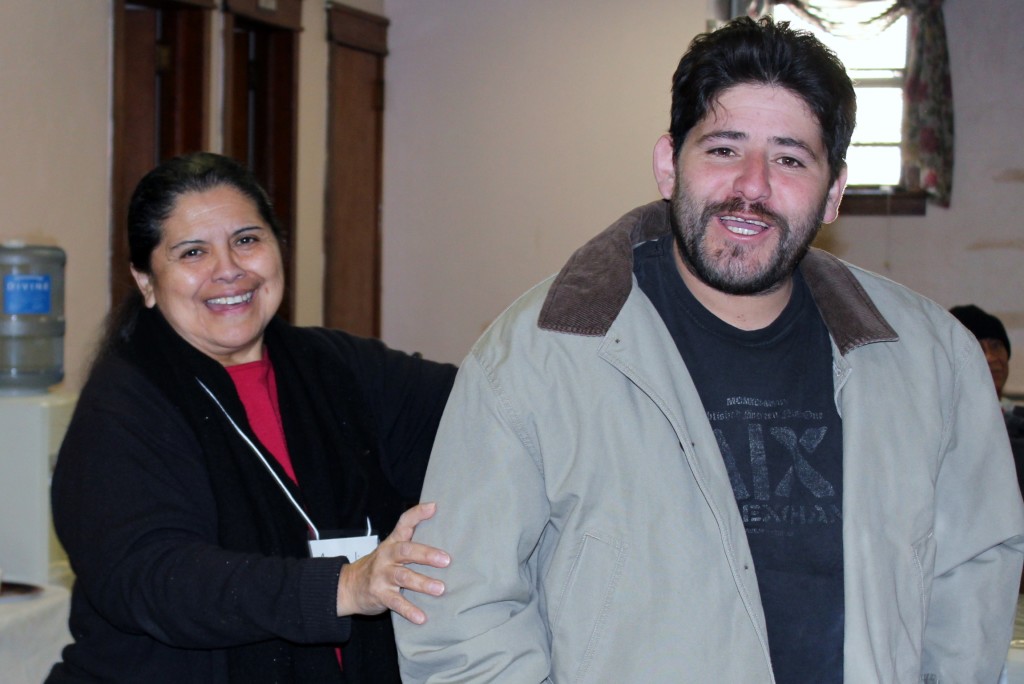 Even though life can be very hard, most of our friends are cheerful and always grateful for whatever help is available, such a warm jacket that fits. The workers also help each other a lot. Not everything is a downer!
If you would like to lend a hand, just let us know.  Send an email to info@communityoffriendsinaction.org, or drop in on a Monday lunch at Grace Evangelical Lutheran Church in Palisades Park, between 11:30 and 1:30.  Be SURE to feed the meter!