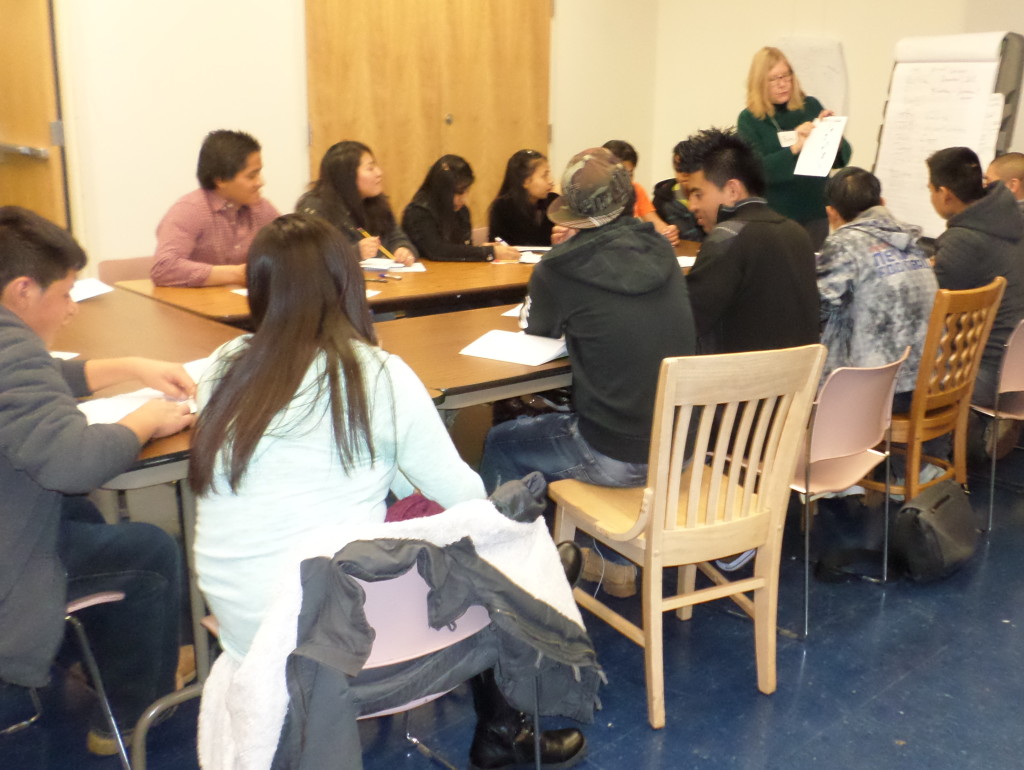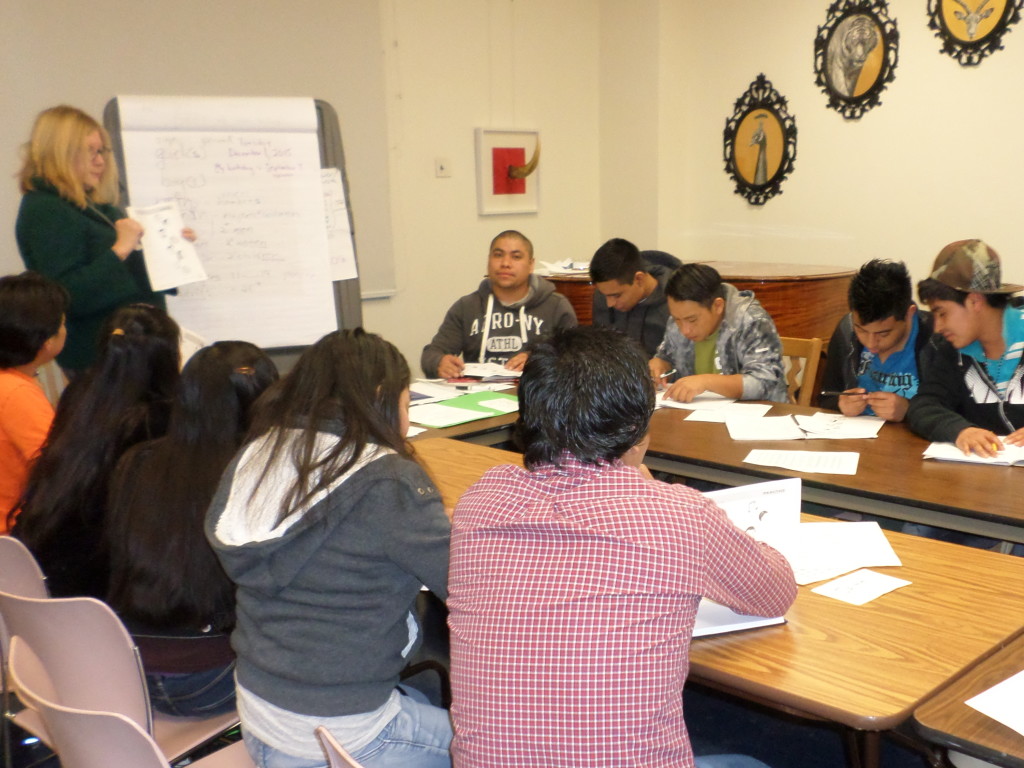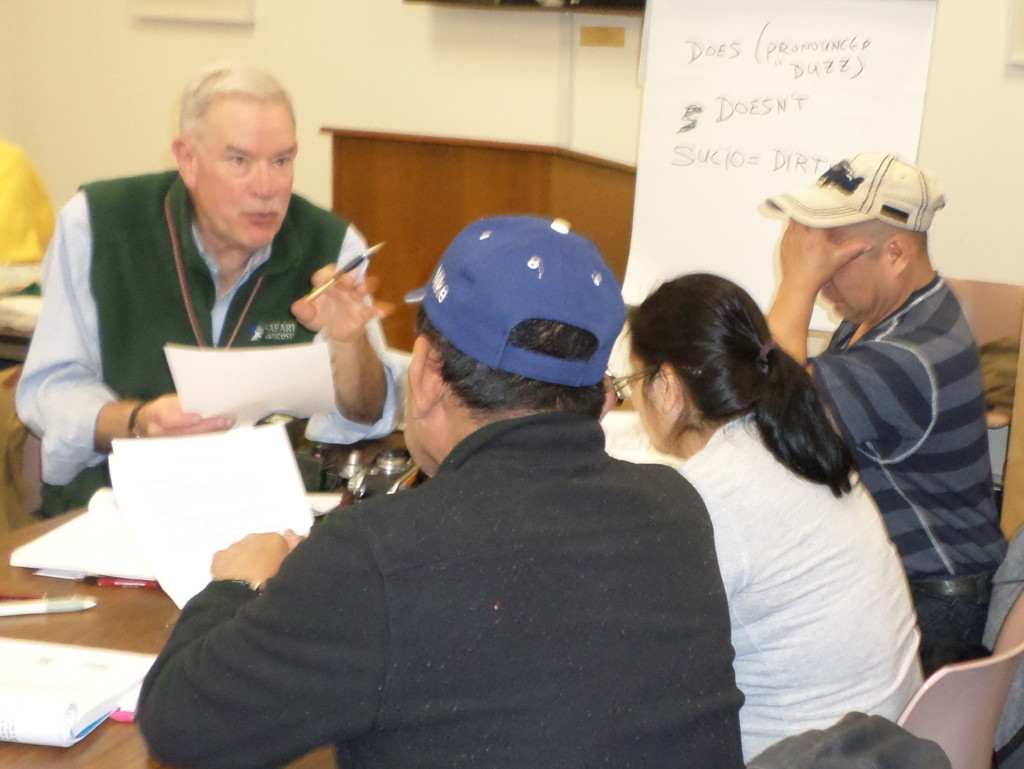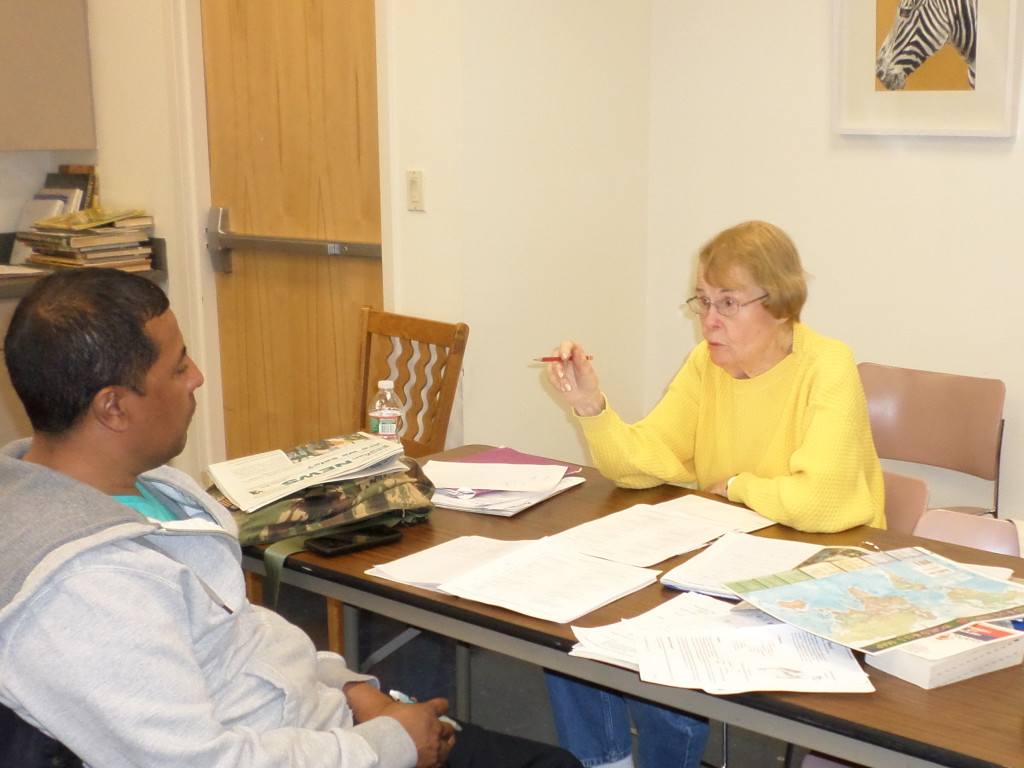 The Palisades Park School District received about 80 new students this fall, many from Central America, overwhelming the English language classes in the schools. CoFiA reached out to the schools, offering to help, and we now have an informal arrangement where students are encouraged to participate in our Tuesday night ESL classes held at the public library.
The numbers of students is growing weekly, and lead teacher Betty DeMarco, a certified ESL teacher with years of experience, has asked for help from some of the other teachers.
We could use more volunteers for this exciting and meaningful assignment. Some competence in Spanish is helpful, especially in working with the beginners.