WORKERS AVAILABLE
March is a good time to take stock of indoor projects that you need to work on. CoFiA can help you locate skilled workers to help at this time, before the weather makes it possible for outdoor work to be done. Many of the workers have taken advantage of free Occupational Safety and Health training offered by CoFiA. Skills learned in this training make the jobs safer for worker and employer alike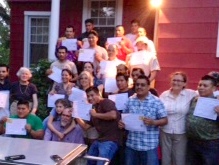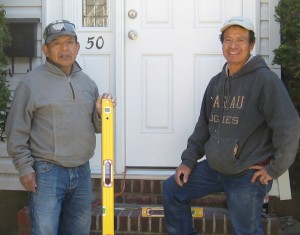 We can recommend skilled painters, sheet rockers, masons, tile layers, and people who can do small construction jobs. We also know people who are available for general work. Need something moved from one floor to another? A basement or attic cleaned out? Floors or walls washed or refinished? Just let us know.
If you expect to have some outside projects done when the weather warms up, this is a good time to put in a request. Window washing, lawn clean up, driveway or sidewalk repair—plan ahead! Remember that we need a few days notice in order to find the right worker for your job.
Go to our Worker's Link page on this web site for a list of Frequently Asked Questions. You can also fill out the form on that page describing your job and send it to us at info@communityoffriendsinaction.org. Please give a full description of the work, your name and address, telephone number(s) (numbers that you answer!), and email address.
Questions? Call us at 201-833-1737 or 201-598-2253.