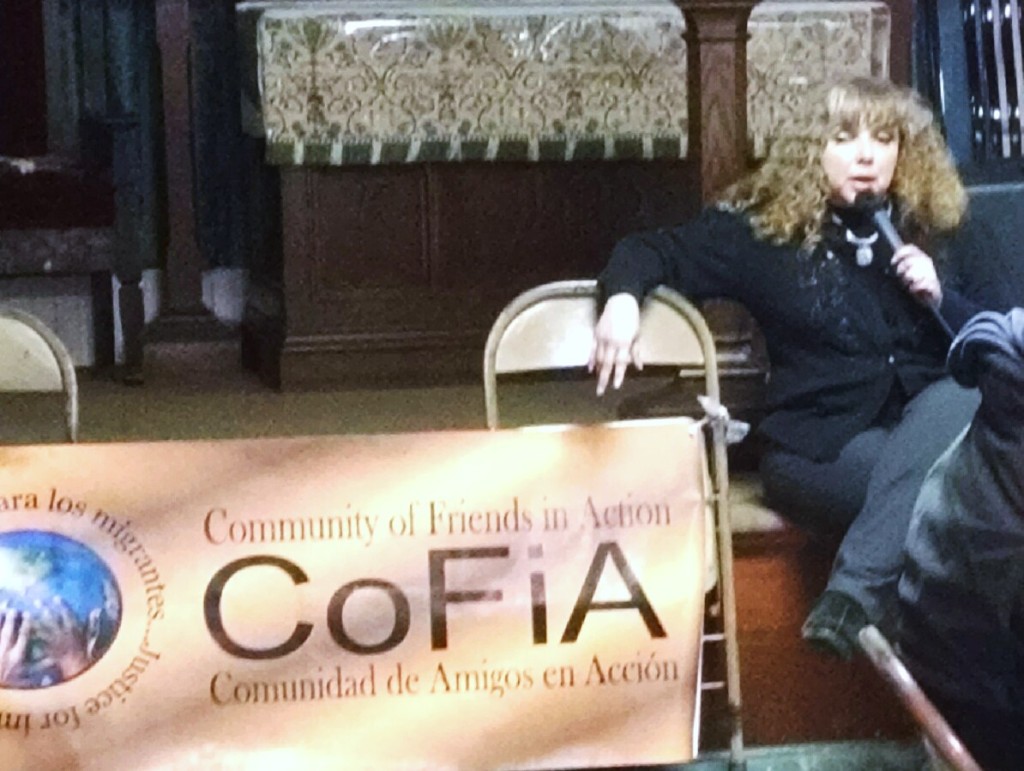 Monday, April 4, 2016, was the last day for the CoFiA lunch program for the season.  Most of the workers are on the job or on the street looking for work, so we are pleased that the need for a free lunch is not as crucial as in the bitter winter weather when there is so little work.
We were honored to have the Consul General of Guatemala, Myriam Delaroca, come to address the guests at this final session.  She spoke at length, informally, and responded to the many questions the workers had.  She gave out contact information and invited the participants to call her when they have problems.  She also offered to provide a ticket to Guatemala to one of the homeless men if he thought that was a good solution to his problems.
Our own Elias Garcia arranged this special occasion and also spoke briefly to the workers.  It was a busy, warm, and productive event.  Although we will all miss the opportunity to get together weekly, our hope is that no one will have to return next year because once again they do not have work!