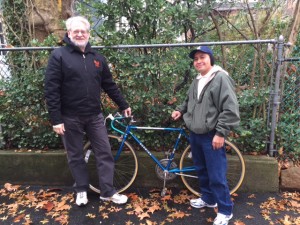 New to our fall fiesta this year is a raffle, offering a range of exciting goods from bicycles to raffle baskets. Keith Danish, who collected bicycles which were raffled off at one of the Monday lunches last year, has graciously offered to keep his eye out for candidates for this year's event. Betty DeMarco will be organizing raffle baskets. And of course there will be a 50-50 and other goodies!
And we think we have achieved some kind of unique status–surely we are the only group in New Jersey that actually received an apology from the State Department Office that reviews raffle applications for misreading our app!
Let us know if you have items to add to the raffle or just want to join in one of the groups putting them together for the big night.