Why is CoFiA sponsoring a "Fiesta Justicia" or "Party for Justice"? We need to raise money for our work in improving the lives of immigrants and in trying to have a better immigration policy. Why? Because in both Guatemala and the U.S. justice is under attack, and many people are suffering.
One of our ally groups is Grupo Cajola' based in Cajola', Guatemala, and Morristown, NJ. Since 2000, this group has worked to develop sustainable industries in Cajola'.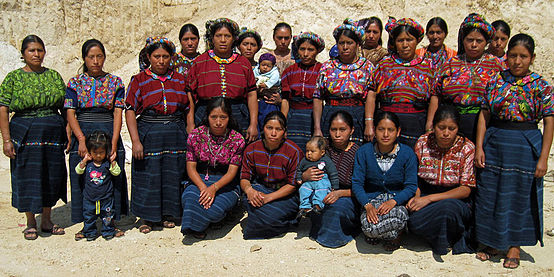 At "Fiesta Justicia/Party for Justice" participants will have the opportunity to purchase beautiful woven goods made by Maya Mam weavers.
Here is some information from the Grupo Cajola' newsletter: Sustainable development is about providing startup capital and on-going training to a group interested in working in a cooperative style business. Our over reaching goal is to create employment without the need to cross the border! We have launched two businesses to date, The Best Egg-Laying Hens of Cajola' and Talent Tree Carpentry of Cajola'. We are still nurturing a women's weaving cooperative, Maya Mam Weavers, and have recently started a honeybee business, Honey of Cajola'.
The on-going training is technical, depending on the needs of the business; administrative, to develop the skills to independently run the business; and equally importantly, how to work well in a group. As Maya we are committed to working as a cooperative.
Since there have not been any other businesses offering regular employment or management skills until now in Cajola', the process for each group to develop all the necessary skills to be able to independently run their business is a long term process. Grupo Cajola' is committed to accompany the businesses until they achieve this independence.