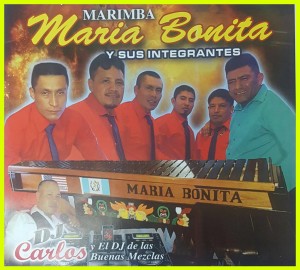 CoFiA is honored to present to our audience at the Fiesta Justicia/Party for Justice on Friday, September 23, 2016, at the American Legion Hall, 399 Broad Avenue in Leonia, a very special group–Marimba Maria Bonita. A group much in demand in our area, they have graciously agreed to perform for us pro bono to support the work of the Community of Friends in Action.
The marimba is Guatemala's national instrument, playing such a central role in the culture of Guatemala that the government erected a marimba monument in Quetzaltenango. Marimba bands became popular in Guatemala in the 1800's and musicians brought it to the U.S. in the early 1900's.
Members of Marimba Maria Bonita include Walter Camaja, Pedro Melchor, Basilio Rodriguez, Juan Jose Camaja, Calistro Rodriguez, Diego Garcia, and others. Many thanks to all for your generosity. For more information about the group go to their Facebook page. You can also plan to attend one of their upcoming concerts–Saturday, September 2, in Plainfield, NJ., Saturday, September 10, in Palisades Park, honoring Independence Day in Guatemala, Costa Rica, El Salvador, Honduras and Nicaragua; and Saturday, September 24 in Riverhead, NY.