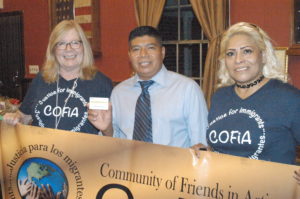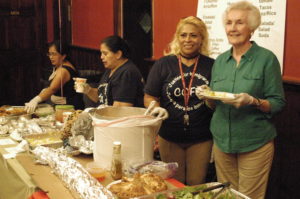 The Community of Friends in Action held a Fiesta Justicia/Party for Justice on Friday night, September 23, 2016 at the American Legion Hall in Leonia. The party was a fund raiser to support the general work of the organization, and also to bring the various communities together in celebration of our common mission.
The event was everything we had hoped it would be–wonderful food, beautiful and exciting raffle baskets, and the opportunity to make new friends and reconnect with older ones.
Thanks to everyone who planned, facilitated, donated, and participated!