The Still Standing Band is one of three groups performing at the Community of Friends Fiesta Justicia/Party for Justice on Friday, September 23, 2016, at the American Legion Hall, joining Marimba Maria Bonita and Talento Juvenil.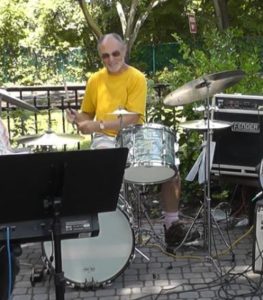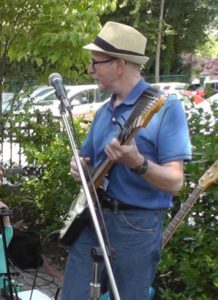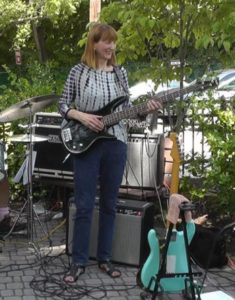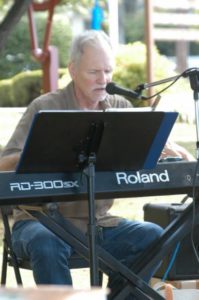 The Still Standing Band has been a fixture at community events in Leonia for the past five years, but the group's origins reach back to the 1990s, when Peggy Ehrhart and Howie Bowe, both guitar players, met at a summer guitar workshop. Shortly after meeting, they recruited a bass player and a drummer and formed The Last Stand Band. Peggy was teaching at Fairleigh Dickinson then, and that band performed frequently on campus, including a series of concerts highlighting the origins of the blues in African-American culture.
Band members came and went, and in 2006 the group added Peggy's brother-in-law, Steve Wortman, on keyboards, harmonica, and vocals, and The Still Standing Band was born. Soon after that, Peggy's Leonia neighbor, Bob Daria, joined as drummer.
The band's repertoire includes blues, fifties rock and roll, classic rock, and country, drawing on each band member's particular interests. The band is devoted to keeping these musical styles alive, playing well-loved songs for audiences who remember them from decades past, and awakening younger audiences to the joys of good rocking.
Peggy's husband, Norm Smith, is a very active CoFiA volunteer. Lending the band's efforts to CoFiA's fundraising efforts seems a natural fit for Still Standing.