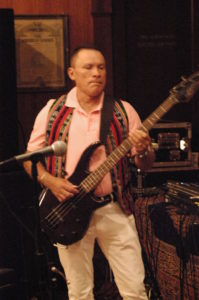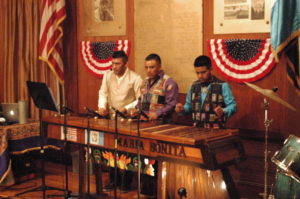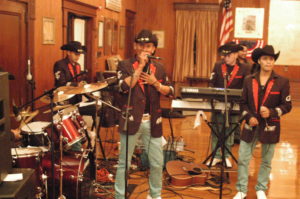 CoFiA's Fiesta planning included a very ambitious project–to present three bands representing different cultures and styles. We were thrilled that the first three groups we approached, enthusiastically agreed to join us PRO BONO! We all knew it would be a tight fit to arrange three groups with all the instruments and musicians into a very small space. And it was! But the musicians were terrific, not just in their music but in their willingness to adapt to a difficult setting. And a very hot night as well!
Our deepest thanks to the Still Standing Band, who have played for us many times; Marimba Maria Bonita, which introduced us to the wonderful music of the marimba and set us all to dancing, whether we knew the steps or not; and a new group, Talento Juvenil, which plays an exciting mix of various styles of Mexican music.
We were sorry that both the space and time limitations made it necessary to cut the sets short. Next time–we'll do better!