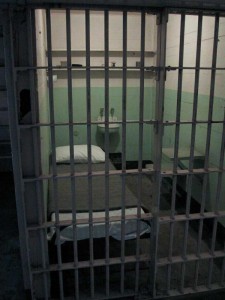 Our colleagues in the organization First Friends of NJ/NY are conducting their annual Stamp Out Despair campaign. This effort solicits writing materials to be sent to immigrants who are detained in New Jersey prisons and jails, to help them maintain connections with family and friends. Items needed include:
• Stick pens
• Blank 2-pocket folders
• Small writing paper
• Size 10 and size 6 envelopes
• Assorted greeting cards (Christmas too)
• Blank note cards
• "Forever" stamps
• Blank colored paper (not construction
paper)
• Monetary donation for phone cards
• Notes of encouragement — short notes
that let detainees know they are not forgotten.
Items may be mailed to First Friends of NJ/NY, 53 S. Hackensack Ave., Kearny, NJ 07032, or brought to the CoFiA Board meeting on Thursday, November 3, at 7:15 at the Presbyterian Church in Leonia. They must be received by First Friends by November 30. Another way to help is to participate in a Packing Party on Sunday, December 11, at 1:30 p.m., at the First Friends office.
For more information about the work of First Friends, call 908-965-0455, or go to FirstFriendsNJNY.org.