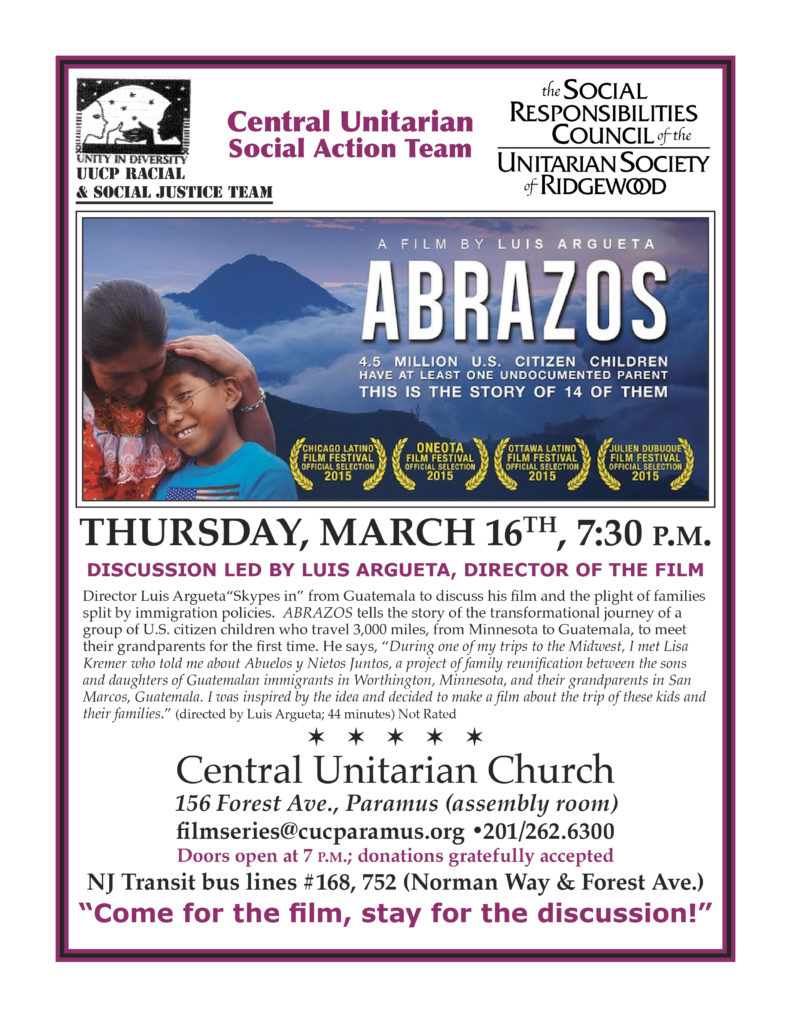 About 4.5 million U.S. citizen children have at least one undocumented parent. This film is the story of 14 of them who travel from Minnesota to Guatemala to meet their grandparents for the first time. There are many such children in Bergen County and CoFiA is in touch with several who have made this emotional and heart-warming journey. It provides a factual and beautiful antidote to the many hate-filled messages we are all receiving about immigrants today.
The film will be shown on Thursday, March 16, 2017, at 7:30 p.m. at Central Unitarian Church, 156 Forest Avenue., Paramus, followed by discussion. Doors open at 7:00 and all are welcome. Donations gratefully accepted.
The director, Luis Argueta, will join the discussion of the film by Skype; Margaret White, Chair, Community of Friends in Action, Inc., will be present in person. For more information call 201-262-6300.