Spring is here and CoFiA is receiving requests for workers to help with various jobs around the house. If you need a helper, please go to the web site, click on Hire a Worker, and read the suggestions about how to make this process work successfully. Fill out the simple form at the bottom of the page and send it to us at info@communityoffriendsinaction.org.
Written requests are much better than phone calls when working in two languages. Be sure we have ALL the information needed to fulfill your request–directions to your house are helpful, and a time period with some flexibility. Be realistic: "I need someone tomorrow" or "We need a person to help move a sofa on Saturday" are not requests we can easily fulfill. And please be generous. Guarantee at least 4 hours of work, and offer coffee and lunch.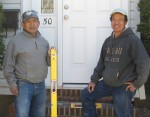 We can usually find skilled masons who can rebuild steps, patios, sidewalks, walls, and more. Sheetrock is a familiar specialty, and we know many people who are excellent painters, spacklers, and the like.
Lawn cleanup is a popular request, as well as maintenance of gardens and shrubs.  Often a worker and employer establish a relationship and the worker returns often, when needed. Recently we have received and fulfilled requests for people to clean houses.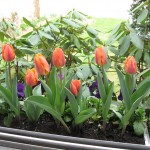 Many of the workers are members of our CoFiA "Saturday group,"or people who have worked with us in the past.  It is much safer to locate reliable workers through our Workers Link program than to pick them up on the street.