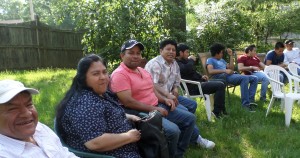 All CoFiA members and friends are invited to our annual barbeque at the beautiful home of Carmita Sanchez Fong, 205 Grand Avenue, Leonia (corner of Grand and Park), on Saturday, August 12, 2017 at 7:00 p.m.
Volunteers are needed to help with set up and clean up, as well as to bring wonderful dishes. CoFiA will provide the barbeque.
Please contact Margaret (marbwhite@aol.com) if you can come.