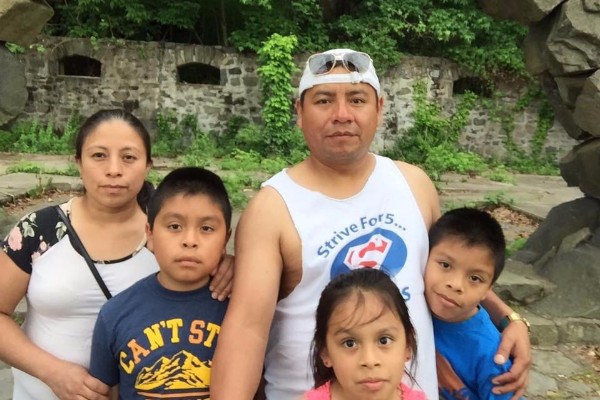 In August of 2017, we reported here that Jose Estrada, a Guatemalan immigrant who lived with his family in Fairview and was a potential recipient of the Obama-era DAPA program (Deferred Action for Parents of Americans), was deported. The DAPA program was never implemented, and in June of 2017 it was ended by the Trump administration.
Estrada had left Guatemala in 1998 because of threats of violence he had received. He and his wife Gloria have three children, all American born. He had regularly checked in with ICE but on his latest visit he was told to come back with a one-way paid ticket. He left on August 12. Since both he and his wife had been working full-time, his departure left the family in dire financial straits.
Our friends at Action 21, a small agency that is helping the family, report that "there are times when Gloria finds the children crying, hugging their pillows at night." She is working 7 days a week and is determined to be strong and keep going, so that their children can have the opportunity of the better life that Jose was seeking when he fled from Guatemala years ago.
CoFiA has provided a little assistance from our emergency "Spiegel Fund," but the needs of the family are overwhelming. A recent setback involved finding after school care for the children. An arrangement Gloria had worked out with a friend to pick the children up after school and take them to her store fell apart when some inspector told the store owner that she could not have kids there. We are asking CoFiA members and friends to contribute to our Spiegel fund to help with this problem.
Checks payable to CoFiA, with Spiegel Fund/Estrada on the memo line, can be sent to us at P.O. Box 313, Leonia, NJ 07605. Or use PayPal. And thanks!