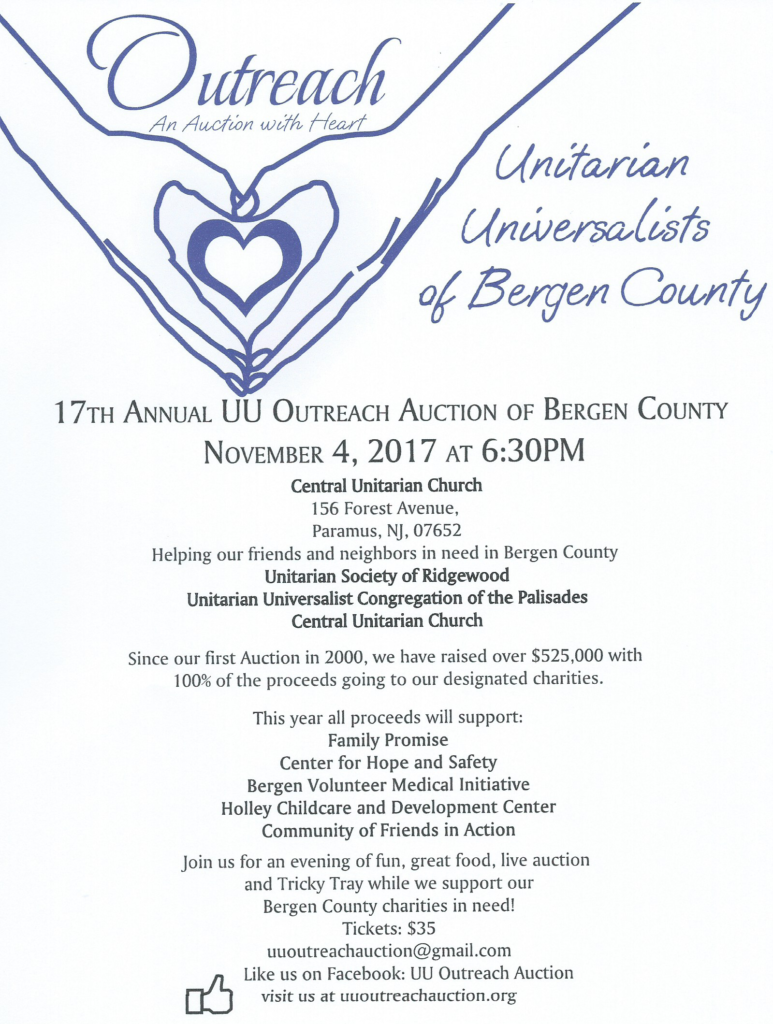 One last reminder–the Outreach Auction sponsored by the three Unitarian Universalist congregations in Bergen County–will be held this coming Saturday, November 4, 2017, at 6:30, at Central Unitarian Church on Forest Avenue in Paramus. Tickets are $35 and may be purchased at the door.
We are pleased that many members of CoFiA plan to attend and have put together baskets to be included in the silent auction. If you would like to carpool, send us a note at info@communityoffriendsinaction.org and we will put you in touch with one of the attendees.
It is a great honor for us to have been chosen as one of the five charities to receive the funds raised by the auction. Last year it raised more than $50,000, all of which was divided among the various groups.
Please mark your calendars now and plan to join us. It is not only a very worthy cause–the other four groups as well as ours are all making important contributions to the life of our county–it's a fun evening. And you might even win something you will be happy to take home!
For more information go to uuoutreachauction.org.