CoFiA is grateful to Pastor David Peng, First Presbyterian Church, Palisades Park, and Pastor Daniel Lee, New Jersey World Mission Church, for inviting us to offer our lunch program in their building every Tuesday.  We are also grateful to the volunteers who have been providing meals for hungry people there year-round, for welcoming us into their group and sharing this ministry with us.  As the cold weather approaches the group of workers coming for the meal grows week by week, as opportunities for employment decline.
This is an unusual opportunity for us as we are invited to work within a very multicultural group.  Pastor Peng and his church offer a Chinese ministry, while Pastor Daniel serves a hispanic congregation–although he speaks Korean as well as English and Spanish.  The other volunteers are Korean and provide delicious Korean meals.  And our volunteers are a mixed group of Anglos and Hispanics.  We can't all talk freely with one another!  But the friendly atmosphere and ready acceptance of one another's contributions make the Tuesday lunch a really fun experience.
And of course the workers are delighted to have the food, whatever the cuisine.  They like kimchi as much as chuchitas!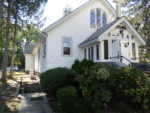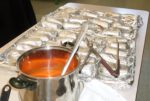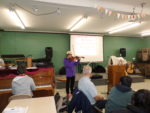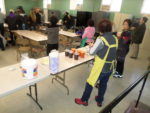 v