Many CoFiA members and volunteers are doing many things.  Feel free to join us at any time:
TUESDAYS, 12 noon, the lunch program for workers and friends, in our new setting–First Presbyterian Church,  and the NJ World Mission Church, 50 W. Palisades Blvd, Palisades Park between Broad and Grand.   Many thanks to the  Pastor David Peng and Pastor Daniel Lee,  and members who have opened the doors to the workers and to us.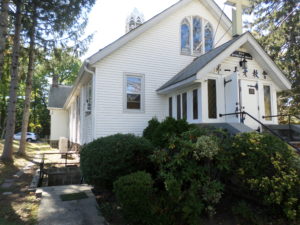 TUESDAYS, 7 – 9 P.M., ESL classes for beginners and intermediates, Palisades Park Public Library, 257 Second St., Palisades Park.  Lively and fun sessions.  All welcome. Free.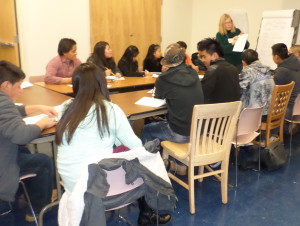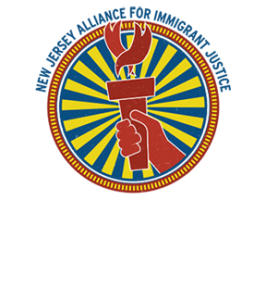 WEDNESDAY, DECEMBER 6, 2017, 6 – 9 p.m. STATEWIDE IMMIGRATION CONVENING, College of New Jersey, Ewing Township, NJ.  Organized by the New Jersey Alliance for Immigrant Justice.
Contact info@communityoffriendsinactyion.org for suggestions for carpooling
RSVP: DMansour@NJIMMIGRANTJUSTICE.ORG.
THURSDAY, DECEMBER 7, 7:15.  COFIA ANNUAL MEETING The Presbyterian Church in Leonia, 181 Fort Lee Road, Leonia.  Election of officers, presentation of budget for 2018, introductions of new members, reports on activities to date, and plans for the future.
SATURDAYS, once a month, meetings of the Saturday group (delegados) at Olivo restaurant on Columbia Avenue in Palisades Park, 7:30 p.m.  Join us for dinner, fellowship, leadership training on various issues, and updates on what is happening in the community and in Guatemala.  Contact community organizer Sayda Tuanama (201-561-4192) for more information and upcoming dates.