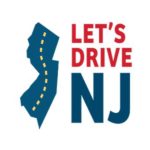 Margaret White, Chair of CoFiA, will lead the service at Central Unitarian Church on Forest Avenue in Paramus this coming Sunday, August 19, at 10:30 a.m. The topic will be the "Let's Drive NJ" campaign, an effort that is promoting legislation to provide access to driver's licenses for all eligible NJ drivers, including people who are undocumented.
Having a state-issued driver's license would be a great benefit to the almost 500,000 undocumented residents of the state. The legislation would make New Jersey the 13th state to allow all its residents to apply for driver's licenses, regardless of their immigration status. While the wording of the legislation would have certain restrictions–it would say "Federal Limits Apply" and would only provide a license to drive a motor vehicle and would not establish eligibility for employment, voter registration, or public benefits–it would be of great value both to those who would hold it and to the state itself. Having such a license, with the additional fees that would be collected, would add some $223 million a year to the state's coffers; and the newly licensed drivers would be likely to purchase an estimated 84,000 additional automobiles, further boosting vehicle registration fees by about $3.9 million.
Furthermore, if all residents were able to have legal driver's licenses, parents would be able to drive their children to all the activities suburban families value–school, sporting events, doctors' appointments, play dates, cultural events and so forth. Many parents and other residents must drive with or without a license; we would all be safer if everyone has had to pass the tests required for legal licenses.
On Thursday, September 6, there will be a rally in support of the legislation at the State House Annex in Trenton, at 10:30 a.m. For more information and to arrange for transportation, text "letsdrive" to 973-577-6388. If you plan to attend and would like to connect with others from our area who are going, send an email to info@communityoffriendsinaction.org.