The Community of Friends in Action (CoFiA) recognizes that the workers who come to our communities are here for only one reason—jobs.  They have left their homelands and their families because the poverty in their home countries is so dire that they are forced to take the risks of relocating in hopes that they will find opportunities to earn money to support themselves and send something home, as well.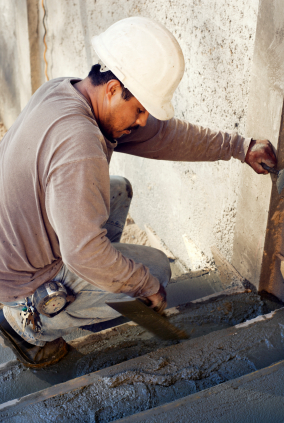 No one wants to stand on the street for hour after hour, sometimes for days, hoping for employment.  The Community of Friends in Action aims to provide a "link" between workers and residents who need assistance for daily, seasonal, or temporary jobs.  We do not accept fees nor are we able to provide references or insurance. In some cases we may be able to directly connect a worker with a specific skill with a potential employer who needs that service.  In most situations, however, the employer will need to negotiate with the worker to determine skills, payment desired, and the nature and length of the job to be done.  CoFiA is often able to assist with translation, if needed.
Frequently Asked Questions:
How do I hire a worker?  Send us an e-mail with your name, address, telephone number, the type of work you want done (for example, landscaping, masonry, sheetrocking, etc.) , and the time frame when the work is needed.  Your information will be given directly to the next worker on our worker referral list, who  will contact you directly (or through our interpreter) to arrange for pick up at a designated site in the Palisades Park area. It is the employer's responsibility to be sure that tools and supplies needed for the work are on site when the worker arrives.
How much are workers usually paid? Negotiations are between the employer and the employee, but translators are available to assist. You should expect to pay more for skilled work than for general labor.  In addition to the hourly fee, you should offer coffee in the morning, and a substantial lunch. We ask that you guarantee the worker at least 4 hours, and preferably a full day, of employment.
How do I make payment?  It is important to pay the worker at the end of each day.  Many employers, unfortunately, "scam" workers—offering a certain rate per hour for a specific job, and then failing to pay for work completed.  One value of a program like CoFiA's is that when unscrupulous employers know a group of people is paying attention to these practices, the incidence of bad behavior falls dramatically.
Why connect with workers through a workers' link?  Hiring people off the street can be risky for employers and employees alike. Having a connection with a non-profit group like CoFiA gives both the worker and the members of the community a way to follow up on the work experience.  We strive to keep careful records of each connection made, and are sometimes able to alert either the worker or the employer if there have been difficulties in the relationship. Most new opportunities for employment come to us through word of mouth—one employer telling friends and neighbors about a successful experience.
Aren't the workers taking jobs from Americans who need work?  Anyone can take advantage of the Workers' Link program. We do not discriminate by race, gender, age, country of origin, or citizenship status.
Don't the workers hurt the economy of the towns where they live and work, since they send money home?  Workers pay the same costs for living here as the rest of us.  They pay rent, buy groceries and clothing, pay for transportation, pay taxes, bank in local institutions, utilize commercial services to send money home, support the churches they attend, and patronize restaurants and entertainment venues.  Their landlords pay property taxes, which in New Jersey are the major income for our schools.
To submit a request for a worker, please contact us at info@communityoffriendsinaction.org, and provide the following information:
Your name
Telephone number and email address
Street address
Work needed, including any special skills
When the worker is needed
We will respond as soon as possible. Please remember that when there are emergency needs for helpers, such as major snowstorms, many other people are asking for assistance.  We may need 24-48 hours notice to locate someone. 
Thanks for your interest! And please be generous–our friends need every penny they can earn.